Become a Certified M&A Specialist (CMAS)
Demonstrate Your Commitment to M&A Excellence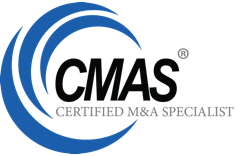 Since its inception in 2016 as the corporate M&A sector's first-ever professional development certificate program, CMAS® has steadily grown over the years to be the global standard of M&A distinction. Becoming a Certified M&A Specialist helps you showcase your M&A competencies and display your commitment to being an effective leader for growth by acquisitions. The CMAS Program is designed especially for officers and company leaders who want to learn and master the fundamentals and best practices within the M&A life cycle from real experts in M&A leadership — experienced practitioners and luminaries in the field.
The path to becoming a Certified M&A Specialist combines flexible elective courses that let you focus on the subject areas of most value to you, the submission of your own field experiences, and a foundational exam.
---
The Leadership Council began issuing Certified M&A Specialist credentials on January 1, 2016. Attendees of Council training programs from 2013 to the present have already earned credits toward their CMAS certification. Don't delay -- become an active CMAS candidate TODAY.
---
The Benefits of Becoming a Certified M&A Specialist
Recognition as a CMAS documents your M&A education and experiences as you seek greater responsibility within your company or should you pursue future career changes. Awarded by the recognized authority on exemplary M&A leadership, and sanctioned by the Board of M&A Standards, your stature as an M&A Specialist helps you develop your corporate M&A competencies.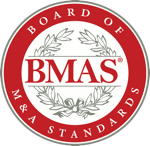 ---
CMAS
You must accrue a minimum of 200 credits to earn your CMAS
The M&A Leadership Council can help you create a schedule to complete your CMAS. Click here for the training calendar to select the curriculum and activities that meet your needs and fit your schedule.
Sanctioned by the Board of M&A Standards