The Art of M&A® Divestitures & Carve-Outs / Virtual / May 2023
Event Dates:
2023-05-16T09:00:00-05:00
to
2023-05-16T12:30:00-05:00
2023-05-17T09:00:00-05:00
to
2023-05-17T12:30:00-05:00
2023-05-18T09:00:00-05:00
to
2023-05-18T12:30:00-05:00
---
Course Summary:
This virtual program, instructed by expert M&A practitioners, delves into the intricacies of divestitures and carve-outs, offering practical strategies to enhance value for sellers. Participants will learn to navigate transition services agreements, tackle personnel challenges, and unravel IT and shared services agreements. Real-world success stories, interactive exercises, and group discussions provide valuable insights, while a focus on optimizing the seller's remaining business ensures a holistic approach. With a blend of case studies, buyer complexities, and best practices, this course equips professionals with the knowledge and skills needed to excel in the divestiture process.
Module Descriptions:
Mastering the Divestiture Process: Learn the key strategies and steps to successfully navigate the divestiture process, from planning to execution, ensuring a smooth transition.
Maximizing Value for the Seller: Explore techniques and tactics to enhance the value of divested assets and negotiate favorable terms for the selling organization.
Developing and Managing Transition Services Agreements: Gain insights into creating effective TSAs, crucial for post-divestiture support, and learn best practices for their management.
Group Discussion Exercise - Sharing Challenges and Lessons Learned: Engage in open discussion with industry peers to exchange experiences and insights on divestiture challenges and lessons.
Addressing the People Issues During Divestitures and Carve-Outs: Understand the human aspect of divestitures and carve-outs, including managing employee transitions and cultural integration.
Untangling IT and Shared Services - Transitioning to the Buyer: Explore IT and shared service complexities during divestitures and learn how to ensure a seamless transition for the buyer.
Spotlight on Success: The ATO Story and Lessons Learned for Divestitures and Carve-Outs: Analyze ATO's divestiture success story and derive valuable lessons for your own divestiture journey.
Exercise: TSA Hot Spots -- Challenges We Have Seen: Identify common trouble spots in Transition Services Agreements and strategies to address them effectively.
Carve-Out Buyer Complexities and Best Practices: Understand the intricacies and challenges faced by buyers in carve-out transactions, and discover best practices to mitigate them.
Optimizing the Seller's Remaining Business: Learn how to strategically realign and optimize the remaining business after divestiture for sustained success.
Case Study Exercise: Dive into real-world divestiture cases, analyze the challenges, and develop actionable strategies to overcome them.
Group Report-Out and Facilitator Case Study Post-Script: Collaboratively report your findings and solutions from the case study exercise and gain insights from the facilitator's expert analysis.
* Module topics subject to change
Who Should Attend:
Key Executives (CFOs, Business Unit GMs, VP Strategy/Corporate Development, etc)
Corporate Development Deal Leads
Separation or Integration Leads
Separation Management Office Leads and Program Managers
Functional Workstream Leads and Dedicated Workstream Program Managers
Online Platform:
Our events are held on the Zoom platform. Please check with your IT department to verify your ability to use this platform. You can learn more about the system requirements and download the latest Zoom Security White Paper for more detailed information.
Tuition and Discounts:
Standard Price: $1450
Discount Type

Percent Off

Savings

Cost After Discount

Early Bird (until one week before event)
20%
You save $290
$1,160
Alumni (past participant)
40%
You save $580
$870
CMAS Certification Candidate
(you may sign up during registration)
50%
You save $725
$725

Groups of 3 or more (from same company, attending same event)

Please call our office
866-394-3690
Payment is accepted by credit card or ACH (invoice available at registration; payment is due prior to receipt of access link).
*Only one discount per person per event; must be applied at time of registration
Refund Policy: Please view our program refund and complaint resolution policies here
About CPE Credits:
Delivery Method: Group Internet Based
Program Level: Intermediate
Prerequisites: Participants should have at least a baseline general awareness of divestitures or carve-outs in a corporate environment. This course will provide a comprehensive "lifecycle" viewpoint on key decisions, issues, risks, objectives and requirements for divestiture success at each phase of the divestiture process.
Advance Preparation: Short proprietary case study pre-read will be sent one week prior to course start date.
Field of Study: Specialized Knowledge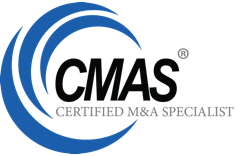 Full attendance earns up to 42 CMAS credits for this course*
---
M&A Leadership Council is registered with the National Association of State Boards of Accountancy (NASBA) as a sponsor of continuing professional education on the National Registry of CPE Sponsors. State boards of accountancy have final authority on the acceptance of individual courses for CPE credit. Complaints regarding registered sponsors may be submitted to the National Registry of CPE Sponsors through its website: nasbaregistry.org.
*Credits awarded are based on course engagement