The Art of M&A® Executing Integration for Maximum Results: Live-Online with M&A Direct℠ / Live-Online / Oct 2022
Event Dates:
2022-10-25T09:00:00-05:00
to
2022-10-25T12:30:00-05:00
2022-10-26T09:00:00-05:00
to
2022-10-26T12:30:00-05:00
2022-10-27T09:00:00-05:00
to
2022-10-27T12:30:00-05:00
---
Course Summary
No matter how compelling the deal strategy or synergies, M&A success is heavily dependent on your ability to execute well amidst complexity. This workshop highlights essential executive and IMO roles, responsibilities, decisions, and milestones throughout the entire M&A lifecycle framework.
Based on and adapted from our premier three-day in-person workshops, this Live-Online training session will help you and your organization lead, plan, launch, and execute a successful M&A integration program from start to finish.
Each day's session provides an overview of essential learning, processes, and best practices necessary for key business leaders and the integration program management team. The course offers open forum discussions, Q&A, workout exercises, case examples, and virtual small group break-out assignments to help you identify and apply fundamental principles, practices, and practical applications for your use back on the job.
If you have taken our former training program The Art of M&A® Program Management, this course will be a refresh of that. The course is a total of 10.5 hours, conducted over three, 3.5-hour modules on successive days.
---
Online Platform
Our events are held on the Zoom platform. Please check with your IT department to verify your ability to use this platform. Please note that all training programs will be password protected. You can learn more about the system requirements and download the latest Zoom Security White Paper for more detailed information.
---
Tuition and Discounts
Standard Price: $1500
Discount Type

Savings

Cost After Discount

Early Bird
You save $150
$1,350
Alumni (past participant)
You save $300
$1,200
Certification Candidate
(you may sign up during registration)
You save $450
$1,050

Groups of 3 or more (from same company, attending same event)

Please call our office
866-394-3690
Payment is accepted by credit card or ACH (invoice available at registration; payment is due prior to providing access credential).

*Only one discount per person per event; must be applied at time of registration
---
Who should attend
Corporate Development Leads – Those accountable to the executive committee or deal team for overall strategy execution, end-to-end M&A operations, internal capability development, and ensuring completion of the deal thesis objectives and synergies.
Integration Leads – Those principally responsible for integration strategy, planning, decision making, and accomplishing overall "integration complete" on-time, on-budget, and with the deal, objectives met.
Integration Management Office Leads and Program Managers – Those responsible for detailed integration planning, mapping, and managing all cross-functional dependencies, scheduling, coordinating, tracking, statusing, reporting, managing risks, action items, and issues.
Functional Workstream Leads and Dedicated Workstream Program Managers – Those responsible for integration planning and execution of their specific functional, business, or cross-functional workstream across the M&A life cycle, while supporting all related cross-functional dependencies.
Key Executives (CFOs, Business Unit GM's, VP Strategy/Corporate Development, etc.) – Those tasked with driving strategic growth through MA&D and accountable for deal resourcing or building a more robust and repeatable M&A capability in their respective organizations or seeking continuous improvements in key "gap areas" where consistent program execution has been problematic.
---
Key Topics Include
The M&A Lifecycle Framework - Overview
A comprehensive overview of a typical M&A Lifecycle Framework – the business process for achieving strategic growth through M&A. Based on the M&A Partners MergerMax® Value Creation Map, we will introduce 20 Essential Integration Management Responsibilities crucial for your integration success.
Phase 1: Strategy and Targeting
This session explores what Corporate Development, the Integration Lead, and the Integration Management Office (IMO) should be thinking about BEFORE a live deal begins. Topics include internal M&A readiness and capability development, how much does integration cost, and how to deal with every company's most critical integration constraint – resourcing!
Phase 2: Due Diligence and Transaction Management.
Beginning with an overview of essential best practices, the Diligence Management Office, we will discuss how and when the Integration Lead and IMO should be read-into a deal and to what extent they need to be involved in the due diligence. Discuss the reporting out on crucial diligence findings that impact integration and transitioning from due diligence to integration without losing critical target company insights or momentum for integration.
Phase 3: Integration Pre-Announcement
This session outlines the all-important Integration Strategy Framework – what to consider, when, and how it should guide the overall integration planning process's launch and direction. We will also discuss the IMO's role in planning and executing a successful initial public announcement by process management and messaging alignment.
Phase 4: Integration Pre-Close
Now it is showtime! This banner session hits the mission-critical elements to every deal, including chartering and launching the integration process and workstreams. We will cover conducting a useful "Integration Discovery" approach to ensure each team has an appropriate operating model understanding needed for detailed planning, developing the Day-1 plan, and providing full Day-1 readiness across the organization.
Phase 5: Integration Post-Close
Get ready for the heavy lifting as this session includes the core fundamentals every integration leader must master. Learn about developing the integration program of record, identifying, mapping, and managing cross-functional dependencies; executing and reporting against the deal's critical value-driver objectives; running the integration cadence, status reporting, metrics/KPIs, and more!
Phase 6: Integration Long-term Value Creation
But wait, there is more! When most organizations think they are "done with integration," significant integration milestones and business outcomes are not yet completed. Do you know when "integration is complete?" How do you assessing the overall integration program status and readiness to transition back to "owning business units and functions?" Further, what is the IMO's role in sustaining program operations and momentum following the transfer of scope back to the business?
M&A Playbooks and Software Solutions
This highly interactive application session will explore best practices for your M&A playbook. How do you shift from an unfathomable archive of stale tools and templates to a consistently executable methodology? What should you include – or not include? How to balance enterprise requirements with detailed functional requirements and readiness? What about M&A software? How to select, configure, deploy, and use it successfully. Finally, what is the ONE thing most companies completely miss that NO playbook should be without?
To fully leverage our live online seminar, participants will be assigned periodic discussion points. There will also be application exercises and small virtual group break-out discussions, including a comprehensive capstone exercise, case study, or panel discussion to maximize peer insights, networking, lessons learned, and next steps for your success in executing M&A integration for maximum results.
---
Course Materials
Each registered participant will receive a summary of the seminar content for each module in a watermarked PDF document at the time of each module along with all exercises, small group breakout instructions and case studies to support the overall learning experience of each course.
---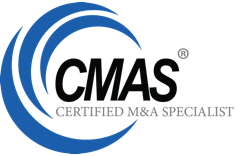 Participants of this course will receive 30 CMAS credits
---