The Art of M&A® for Divestitures & Carve-outs: Live-Online with M&A Direct℠ / Online / Aug 2020
---
Course Summary
Based on and adapted from our premier three-day in-person workshops, this Live-Online training session will help you and your organization lead, plan, launch and execute a successful sell-side divestiture or buy-side carve-out acquisition (D/CO).
Each day's session provides an overview of essential insights, processes and best practices necessary for divestiture success through the viewpoint of the corporate merger, acquisition and divestiture (MA&D) leader. Open forum discussions, Q&A, workout exercises, case examples and virtual small group breakout assignment will be used to help you identify and apply key principles, practices and practical application for your use back on the job.
Who should attend:
Key Executives (CFOs, Business Unit GM's, VP Strategy/Corporate Development, etc.) – Those tasked with driving strategic growth through MA&D and accountable for deal resourcing, or building a more robust and repeatable M&A capability in their respective organizations or seeking continuous improvements in key "gap areas" where consistent program execution has been problematic
Corporate Development Deal Leads – Those accountable to the executive committee or deal team for overall execution of a specific D/CO transaction including strategy execution, end-to-end D/CO operations, and ensuring completion of the deal thesis objectives and synergies
Separation or Integration Leads – Those principally responsible for defining and leading the D/CO separation planning, decision making and overall execution of the D/CO including standing up, operating and exiting the transition services agreement on-time and on-budget
Separation Management Office Leads and Program Managers – Those responsible for detailed D/CO separation planning, mapping and managing all cross-functional dependencies, scheduling, coordinating, tracking, statusing, reporting, managing risks, action items and issues
Functional Workstream Leads and Dedicated Workstream Program Managers – Those responsible for D/CO separation planning and execution of their specific functional, business or cross-functional workstream across the M&A life cycle, while supporting all related cross-functional dependencies
Module 1, Tuesday
The Divestiture Lifecycle, Separation Management Office (SMO) and Playbook. Divestitures are certainly NOT acquisitions spelled backwards! This session provides a comprehensive overview of the divestiture process framework – what happens when; watch-outs along the way and keys for maximizing value throughout. We will also discuss the role of the SMO and essentials to include in your divestiture playbook.
Preparing for the Sale – Sell Side Due Diligence and Financial Considerations. A key to maximizing the Seller's value is pre-sale preparation. This important section will cover key sell-side considerations including: impact on the financial statements of the to-be divested entity; intercompany transactions, shared services and more.
Preparing for the Sale – Business and Operational Considerations. This important module will help your M&A team flesh out the "four corners of the deal." What's in / what's out and what to do about core capabilities; highly competitively sensitive data or knowledge; creating an operating model-based separation plan before the sale; executing short-term or longer term value-capture initiatives pre-sale; and unique, industry-specific or special circumstance considerations.
Group Breakout Exercise – Divestiture Challenges and Lessons Learned. Meet and learn with and from your corporate practitioner peers – insights, principles, challenges and lessons learned will be shared in a comfortable networking session setting.
Module 2, Wednesday
Developing and Managing Transition Services Agreements (TSAs). An essential component of most divestiture transaction is the Seller supported transition services agreement that ensures the Buyer access to key systems, applications, data and a range of corporate and functional services – UNTIL the soonest possible time the Buyer can take these on. But watch out – TSAs have been the curse of many of Seller and Buyer. You simply must get the right resources involved in the right process at the right time to develop the specific range of services, for the right duration and at the right price to facilitate the sale and transition to buyer. Done poorly? It often spells delay, additional costs, disruption or worse!
Addressing the People Issues During Divestitures and Carve-outs. From a change and communications standpoint, divestitures may be among the most challenging deals of all. Employees of the divested business often feel betrayed. The transition period often creates very challenging dependencies on former, now ex-colleagues, who may themselves lose their jobs at the conclusion of the TSA. This session will explore the people, culture, change, communications, talent/retention and other human capital challenges of divestitures.
Untangling IT and Shared Services – Transitioning to the Buyer. If ever your IT were to be tested in a crucible, it would be this – untangling the myriad of systems, applications, data, processes, security, and infrastructure – all under extreme time pressure of the TSA. This important session will provide the true voice of experience of how to think about, plan and execute divestitures – especially from highly complex and commingled shared services environments.
Group Breakout Exercise – TSA Challenges and Hot-Spots. These based-on-real-examples scenarios will test your skills and insights as you learn with and from your colleagues.
Module 3, Thursday
Carve-out Buyer Complexities and Best Practices. Now we'll turn the tables and view the transaction and post-closing responsibilities around from the Buyer's point of view. Topics include: interfacing with the Seller; evolving principal scope, roles and responsibilities as the transaction proceeds through the lifecycle; and importantly, how to ensure the Buyer is ready to take on and operate the acquired entity as soon as possible.
Optimizing the Seller's Remaining Business. Perhaps it seems like the fun never ends! For both the Buyer and the Seller however, there are essential – and extremely difficult tasks remaining – especially after the exit of TSAs. Among these are eliminating stranded costs; creating true deal-value post-sale and optimizing the remaining business.
Case Study Exercise. Put your experience, learning and group discussions to work in this capstone case study exercise. Based on the experiences of a highly successful corporation, or from the annals of deals and situations you've likely heard about – or lived through -- this fun, interactive team-based discussion provides the perfect application end-notes for a tremendous learning event.
---
Online Platform
Our events are held on the Zoom platform. Please check with your IT department to verify your ability to use this platform. Please note that all training programs will be password protected. You can learn more about the system requirements and download the latest Zoom Security White Paper for more detailed information.
---
Tuition and Discounts
Standard Price: $1500
Discount Type

Savings

Cost After Discount

Early Bird
You save $150
$1,350
Alumni (past participant)
You save $300
$1,200
Certification Candidate
(you may sign up during registration)
You save $450
$1,050

Groups of 3 or more (from same company, attending same event)

Please call our office
214-689-3800
Payment is accepted by credit card or ACH (invoice available at registration; payment is due prior to providing access credential).

*Only one discount per person per event; must be applied at time of registration
---
Course Materials
Each registered participant will receive a summary of the seminar content for each module in a watermarked PDF document at the time of each module along with all exercises, small group breakout instructions and case studies to support the overall learning experience of each course.
---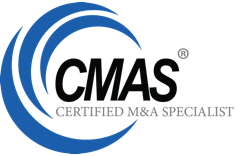 Participants of this course may receive up to 30 CMAS credits*
---