The Art of M&A® Deal Lifecycle / Dallas TX / In-Person / APR 2024
Event Dates:
Tue, Apr 16, 2024 from 8:30 AM to 4:30 PM CDT
Wed, Apr 17, 2024 from 8:30 AM to 4:30 PM CDT
Thu, Apr 18, 2024 from 8:30 AM to 4:30 PM CDT
Location:
Gaylord Texan Resort & Convention Center, Grapevine, TX, USA
---
Course Summary:
This immersive program takes place throughout three full days, within the lush setting of the Gaylord Texan Resort & Convention Center, located near Dallas, Texas.
Attendees will soak up the knowledge and experience of practicing M&A experts and interact with industry peers in small-group breakout sessions, case study examinations, group discussions and evening networking receptions.
This course provides a comprehensive exploration of the intricacies involved in mergers and acquisitions. It encompasses the entire M&A process, from initial strategizing to post-merger integration, emphasizing critical aspects such as aligning businesses, assessing value, and operational and financial diligence. Participants gain insights into navigating change and effectively communicating through an M&A, with a focus on Day One execution. Moreover, it addresses the human element, emphasizing culture, risk, and employee experience. IT and customer considerations are also explored, highlighting the significance of these factors in M&A success. Ultimately, the course underscores the long-term goal of value creation in the M&A landscape.
Module Descriptions:
M&A Lifecycle Overview: Provides a holistic view of the entire M&A process, from initiation to integration, outlining key stages and considerations.
Deal Strategy: Focuses on formulating effective strategies to identify, approach, and negotiate potential M&A opportunities in alignment with business objectives.
Business Fit & Value Assessment: Evaluates the compatibility of merging entities and assesses their combined value, ensuring a strategic fit for successful integration.
Operational Diligence: Examines the operational aspects of target companies, identifying potential challenges and opportunities for optimization during the M&A process.
Financial Due Diligence: Analyzes the financial health and performance of target companies, mitigating risks and ensuring a transparent financial foundation for the merger.
Managing the Integration: Operating the IMO: Guides the operation of the Integration Management Office (IMO), centralizing efforts to coordinate and execute integration plans effectively.
Waging the Change & Communications Campaign: Focuses on managing organizational change, including communication strategies to navigate transitions and maintain stakeholder alignment.
Planning & Executing a Successful Day 1: Details the crucial steps and considerations for a seamless transition on the first day post-merger, setting the tone for integration success.
Understanding People & Risk: Addresses the human element in M&A, managing employee concerns and assessing risks associated with cultural, organizational, and personnel changes.
Culture & Employee Experience Across the M&A Lifecycle: Explores how company culture and employee experiences influence M&A success, emphasizing strategies for a harmonious transition.
IT Considerations in M&A: Highlights the pivotal role of IT systems and infrastructure in M&A, ensuring seamless integration and minimizing potential disruptions.
Customer Experience in the Integration: Focuses on maintaining and enhancing customer satisfaction throughout the M&A process, safeguarding client relationships and revenue streams.
Long-Term Value Creation: Emphasizes the enduring goals of M&A, strategizing for sustained growth, innovation, and profitability beyond the initial integration phase.
* Module topics subject to change
Who Should Attend:
Key Executives (CEOs, CFOs, Business Unit GM's, VP Strategy/Corporate Development and those tasked with leading the subsequent integration)
Corporate Development Leaders
Due Diligence Leads or Team Members
Integration Team Leads
Integration Management Office Leads and Program Managers
Functional Workstream Leads and Dedicated Workstream Program Managers
Tuition and Discounts:
Standard Price: $4950
Discount Type

Percent Off

Savings

Cost After Discount

Early Bird (until one week before event)
20%
You save $990
$3,690
Alumni (past participant)
40%
You save $1,980
$2,970
CMAS Certification Candidate
(you may sign up during registration)
50%
You save $2,475
$2,475

Groups of 3 or more (from same company, attending same event)

Please call our office
866-394-3690
Payment is accepted by credit card or ACH (invoice available at registration; payment is due prior to receipt of access link).
*Only one discount per person per event; must be applied at time of registration
Refund Policy: Please view our program refund and complaint resolution policies
here
The Hotel Setting
Lakeside Resort in North Texas
Training will be held at the Gaylord Texan Resort & Convention Center. Located on the shores of beautiful Lake Grapevine, situated centrally between Dallas and Fort Worth, Texas, the Gaylord Texan is just six minutes from DFW International Airport. The resort features four and a half acres of sumptuous indoor gardens and winding waterways, all protected under a spectacular glass atrium, which keeps the temperature a mild and comfortable 72 degrees year-round.
Gaylord Texan Resort & Convention Center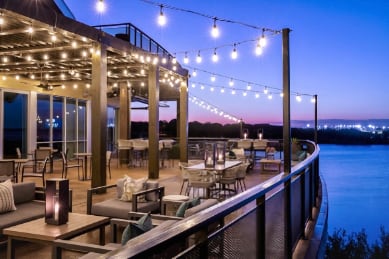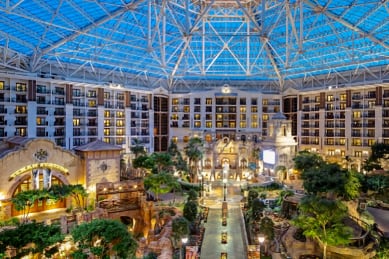 About CPE Credits:
Delivery Method: Group Live
Program Level: Intermediate
Prerequisites: Participants should have at least a baseline general awareness of acquisition integration and due diligence in a corporate environment. This course will provide a comprehensive "lifecycle" viewpoint on key decisions, issues, risks, objectives, and requirements for the Integration Leader and/or Integration Management Office (IMO) success at each phase of the M&A lifecycle process along with a process viewpoint on corporate development's role in successfully achieving inorganic growth and organizing and managing a comprehensive due diligence process. Subject matter experts will provide a thorough topical briefing on essential due diligence topics including financial due diligence, people/organizational due diligence, information technology/security diligence, and the bridge from diligence to integration strategy and pre-close planning.
Advance Preparation: Pre-Event Briefing call (45 minutes) to be held one week prior to event start date. Short proprietary pre-read will be sent one week prior to course start date.
Field of Study: Specialized Knowledge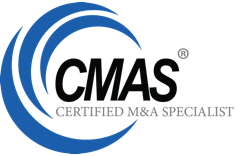 Full attendance earns up to 84 CMAS credits for this course*
---
M&A Leadership Council is registered with the National Association of State Boards of Accountancy (NASBA) as a sponsor of continuing professional education on the National Registry of CPE Sponsors. State boards of accountancy have final authority on the acceptance of individual courses for CPE credit. Complaints regarding registered sponsors may be submitted to the National Registry of CPE Sponsors through its website: nasbaregistry.org.
*Credits awarded are based on course engagement