Submitted by

M&A Leadership ...

on Tue, 04/04/2023 - 03:31
Complex Transactions, Third-Party Vendor Relationships and IT Management All Call for Thorough TSAs


By William Blandford, Managing Director at Blandford Associates and Member of the Board of M&A Standards
Why do so many divestitures fail to live up to their potential value? Transition Services Agreements (TSAs) often get overlooked or pushed off until far too late in the transaction. Yet a solid TSA certainly preserves deal value, especially in these three scenarios.
Transactions with Multiple "Layers" Such as a Carve-Out of a Carve-Out
As companies begin to more aggressively incorporate divestitures into their growth strategies, complex M&A transactions with multiple "layers" will likely become more common. Consider one scenario that already happens on occasion: a carve-out of a carve-out. Company A carves out a major business and sells it to Company B. Then Company B quickly identifies and sells off one of the units of that business to Company C, before the TSA is fully executed between Companies A and B. In this case, the TSA to support the transition of the business unit from Company B to C is in place at the same time as the TSA between Companies A and B.
This situation leads to considerable overlaps among TSAs, even though there is no legal or contractual relationship between Company A and Company C. There will likely be times when Company C needs information, such as product history, but Company B has not yet obtained it yet. Meanwhile, Company C cannot go directly to Company A because these two companies have no legal relationship or obligation. Company C must hope that Company B has a provision in a TSA for obtaining product history. For simultaneous transactions like this to be successful, it is critical that the TSA be detailed and comprehensive.
Third-Party Vendor Relationships
It has long been common for companies to outsource their IT functions. However, current trends show that organizations are also increasingly likely to outsource HR, legal and other areas that are not within their core competencies. In the case of a divestiture, outsourcing can present a wide variety of potential challenges because the outsourcing entity's contract with the seller must now be extended to a newly unaffiliated enterprise.  And a failure to secure the secured services can lead to major pitfalls for the buyer, such as sudden lack of underlying factors of production.
Software licenses are the perfect example. In many cases, enterprise license agreements don't permit extension to another unaffiliated party. If software licenses are included in the assets being sold, the TSA should outline the license transfer process, especially who pays the costs of acquiring consent from the software vendor, and who pays for licenses that cannot be transferred and must be purchased. Ultimately a well-written TSA will lay out specific terms for transition of third-party services, while still providing sufficient flexibility to meet the buyer's needs. That might include the vendor's agreement to deliver new, short-term service or provisions for reasonable extensions with proper notice, sometimes referred to as a Right To Use (RTU).
Management of IT Services and Data
While CIOs often shy away from providing TSAs for managing IT services and data, these agreements are critical for deal success—for both buyer and seller. The TSA, after all, outlines the exact services to be provided and the duration of these services. It should also include penalties for failure to deliver the agreed upon services (protecting the buyer) and for failure to assume responsibility for IT functions (protecting the seller).  Meanwhile, the TSA also helps prepare the seller's IT department to operate not as an internal service provider, but rather as an outside vendor to the buyer or the divested business unit.
Furthermore, a well-written TSA will include provisions for step-down services, which are particularly common in IT. Step-down services refer to services that may be discontinued prior to the official end of the TSA. For example, IT hosting actually includes multiple items, such as server monitoring or back-up. The buyer may be able to assume some of these functions earlier than the TSA expires, presenting an opportunity for the buyer to save money, and for the seller to reallocate resources toward its own business.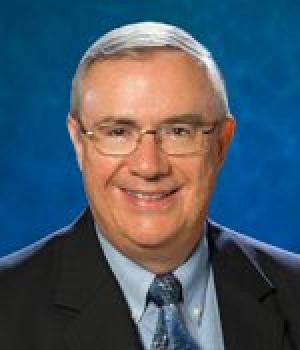 For further insights on divestitures and carve-outs, TSAs and more, please join us for The Art of M&A® for Divestiture & Carve-Out Leaders / Live-Online, May 16-18, 2023. Sponsored by M&A Partners, WTW and Devensoft.
 Bill Blandford is the Managing Director of Blandford Associates, aimed at practical IT M&A due diligence and integration. He has participated in more than 50 transactions with two major high-tech companies. Blandford has successfully integrated more than 30 acquisitions and led the divestiture of 20 businesses. He has extensive experience in acquisitions, divestitures, spin-offs and internal reorganizations across the globe, with a primary focus on IT. Blandford is also a member of the Board of M&A Standards.