2021-03-16T11:00:00-05:00
to
2021-03-16T12:00:00-05:00
Lessons from the Deal Kings
March 16, 2021 at 11AM CST | 12PM EST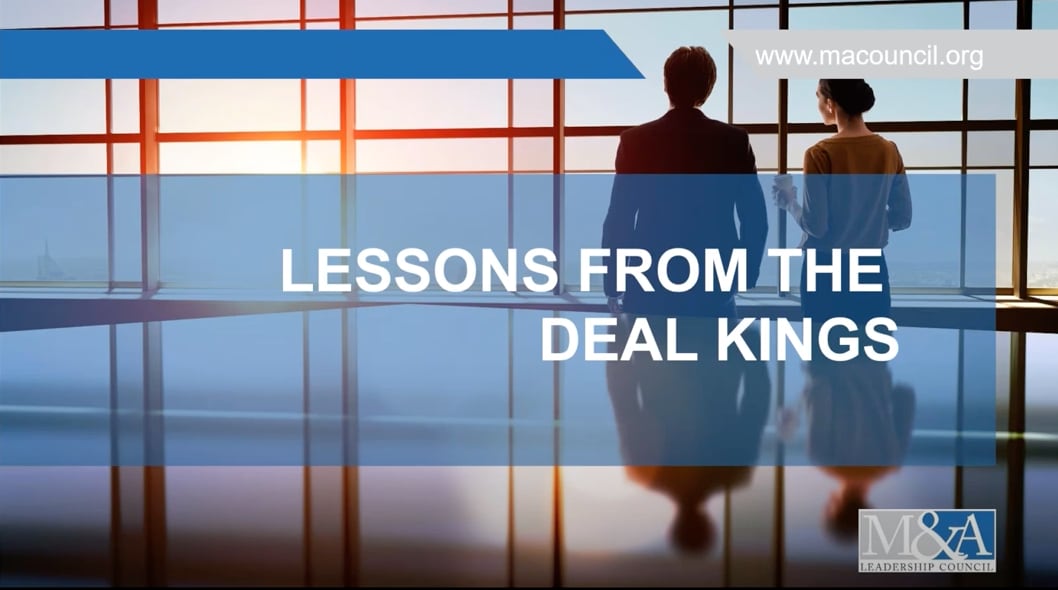 They are big. They are good. They have done tons of MA&D deals. They are the Deal Kings!  
These organizations are pioneers in building internal M&A capabilities and delivering consistent MA&D results time after time. They have earned their distinction by working hard over the years to establish their internal M&A processes, capture and apply practical insights and best practices at every step, and build the skills and experience internally to sustain continued deal success.  
But, just as there's no perfect deal and no "six-sigma integration," these Deal Kings are continual learners – learning from both what works and what didn't work.  
This dynamic discussion among executives from Cisco, Google, and Microsoft is a can't miss event. We will cover topics like:
How M&A is structured and resourced within their organizations. 
Key "inflection points" in the deal journey and "getting good at M&A?" When and how they got to higher levels on the M&A maturity model.
What sets their MA&D team apart, and what areas they excel in. 
Challenges – what ongoing challenges they work at overcoming in the enterprise MA&D capability? 
Participant and Panel Q&A 
Our Guest Panelists: