The Art of M&A® Corp Dev & Due Diligence / Virtual / JUN 2024
Event Dates:
2024-06-11T09:00:00-05:00
to
2024-06-11T12:30:00-05:00
2024-06-12T09:00:00-05:00
to
2024-06-12T12:30:00-05:00
2024-06-13T09:00:00-05:00
to
2024-06-13T12:30:00-05:00
---
Course Summary:
This virtual course, led by experienced M&A practitioners, offers a concise understanding of value-driven corporate development and due diligence. It begins by establishing the importance of due diligence, focusing on financial aspects like quality of earnings, working capital, and financial statement analysis. Small group discussions provide in-depth insights into these topics. The program also addresses people-related risks, and transitions into value-added corporate development, covering strategy, targeting, and transaction phases. IT and security due diligence are included for a comprehensive approach. The course ends with a focus on post-merger integration, featuring impactful case studies and insights.
Module Descriptions:
Setting the Foundation for Value-Driven M&A: Explore the essential groundwork for successful mergers and acquisitions, including strategic planning and alignment with business objectives.
Role and Purpose of Due Diligence: Understand the critical role of due diligence in M&A transactions and how it contributes to informed decision-making.
Financial Diligence: Quality of Earnings: Delve into evaluating the quality of a company's earnings and financial performance, a pivotal aspect of M&A evaluation.
Financial Diligence: Working Capital: Learn how to assess working capital dynamics and their impact on M&A transactions, ensuring financial stability post-acquisition.
Financial Diligence: Income Statement / Balance Sheet: Explore the intricacies of dissecting income statements and balance sheets to uncover potential risks and opportunities in M&A.
Small Group Breakout Discussion - Behind and Beyond the Numbers: Collaborative discussions to analyze M&A cases, going beyond financials to uncover hidden insights.
Due Diligence: Understanding People Related Risks: Examine the human element in M&A, identifying and mitigating risks associated with personnel and culture.
Group Discussion: Understanding People Related Risks: Engage in group discussion to share insights and best practices in addressing the people-related challenges in M&A.
Value Added Corporate Development: Strategy & Targeting: Develop skills in strategic planning for M&A, including target identification and alignment with corporate goals.
Value-Added Corporate Development: Due Diligence & Transaction: Master the art of due diligence and executing successful transactions that create substantial value for your organization.
IT Due Diligence: The Science is in the Art: Navigate the complexities of IT due diligence, merging technical expertise with strategic vision to enhance M&A outcomes.
Security Due Diligence: Protect your M&A investments by assessing and mitigating security risks, ensuring a secure and successful integration.
Laying the Foundation for Post-Merger Integration: Prepare for seamless integration by understanding the key steps, from culture alignment to operational harmonization.
Case Study Exercise: Apply your knowledge to real-world scenarios, analyzing case study elements to make informed decisions in M&A.
Group Report-Out and Facilitator Case Study Post-Script: Collaboratively report your findings and solutions from the case study exercise and gain insights from the facilitator's expert analysis.
* Module topics subject to change
Who Should Attend:
Key Executives (CEOs, CFOs, Business Unit GMs, VP Strategy/Corporate Development and those tasked with leading the subsequent integration)
Corporate Development Leaders
Due Diligence Leads or Team Members
Integration Team Leads
Integration Management Office Leads and Program Managers
Functional Workstream Leads and Dedicated Workstream Program Managers
Online Platform:
Our events are held on the Zoom platform. Please check with your IT department to verify your ability to use this platform. You can learn more about the system requirements and download the latest Zoom Security White Paper for more detailed information.
Tuition and Discounts:
Standard Price: $1450
Discount Type

Percent Off

Savings

Cost After Discount

Early Bird (until one week before event)
20%
You save $290
$1,160
Alumni (past participant)
40%
You save $580
$870
CMAS Certification Candidate
(you may sign up during registration)
50%
You save $725
$725

Groups of 3 or more (from same company, attending same event)

Please call our office
866-394-3690
About CPE Credits:
Delivery Method: Group Internet Based
Program Level: Intermediate
Prerequisites: Participants should have at least a baseline general awareness of acquisition due diligence in a corporate environment. This course will provide a process viewpoint on corporate development's role in successfully achieving inorganic growth and organizing and managing a comprehensive due diligence process. Subject matter experts will provide a thorough topical briefing on essential due diligence topics including financial due diligence, people/organizational due diligence, information technology/security diligence, and the bridge from diligence to integration strategy and pre-close planning.
Advance Preparation: Short proprietary case study pre-read will be sent one week prior to course start date.
Field of Study: Specialized Knowledge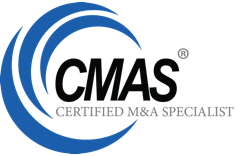 Full attendance earns up to 42 CMAS credits for this course*
---
M&A Leadership Council is registered with the National Association of State Boards of Accountancy (NASBA) as a sponsor of continuing professional education on the National Registry of CPE Sponsors. State boards of accountancy have final authority on the acceptance of individual courses for CPE credit. Complaints regarding registered sponsors may be submitted to the National Registry of CPE Sponsors through its website: nasbaregistry.org.
*Credits awarded are based on course engagement